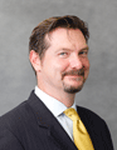 July 13th, 2021
The Maine Bankers Association's (MBA's) Executive Committee announced today that Jim Roche will succeed Chris Pinkham as its next President.  Pinkham joined Maine Bankers in 1974 and has been at the helm since 1980.
"Chris has been a tremendous steward to the Maine banking community by successfully leading the association through numerous economic cycles, a merger of two associations, and most recently, a global pandemic," said Curtis Simard, Chair of Maine Bankers and CEO of Bar Harbor Bankshares (NYSE:BHB).  "Maine represents one of the more robust banking markets in New England, and Chris deserves a great deal of credit for our shared success," said Simard. "As much as we will miss Chris, we are truly excited to welcome Jim Roche to MBA and are confident he is the right leader to build upon what Chris and his leadership team have accomplished."
Jim Roche joins MBA from the Business & Industry Association of New Hampshire (BIA of NH) where he has been President and CEO since 2005.  BIA of NH is the leading New Hampshire business advocate and state-wide chamber of commerce.  Under Roche's leadership, BIA developed numerous programs to support NH businesses and established a more assertive posture on public policy matters while growing membership nearly 50%.  Previously, Jim served as President and CEO of Mohawk Valley Chamber of Commerce and has extensive experience in executive leadership, public policy, and advocacy.
"The Maine Bankers Association is one of the premier associations in Northern New England and I'm honored to be serving as their next President", said Roche.  "Chris has done an amazing job and I look forward to partnering with the Board and leadership team to drive member value and advance MBA's mission in the years ahead."
The Maine Bankers Association (MBA) represents Maine's banking industry and its 9,000 employees.  Maine's 28 retail banks operate 454 offices in nearly every community throughout the state, where they assist Maine's citizens and businesses with financial decisions that improve the quality of life for everyone. With assets exceeding $36 billion, the Maine banking industry is a major economic engine for our state.
<end>